Up and Coming
Performances
Podcast with Sussex Actors
Guy Wah and I discuss voice over and being an acting singer in the UK.
This is accessible to the public after December 9th, but if you can't wait you can join up and support the Sussex Actors site for only £1 per month! Click here to find out more.
Tula's

Big

Adventures

(Animation)
Coming out in full animation in 2019
Classes
Actor's Centre Voice/Meisner Classes – Meisner Workout
Come and explore Repetition and your voice. This class is for for actors who want to express themselves with song, for those who want to work on releasing their spoken/singing voice, for those who perhaps feel restricted or self conscious when singing and  for more experienced singer/actors who want to find greater freedom and expression. In a supportive and constructive environment we will explore doing Repetition into song and song into Repetition; how do they work together,  help to open each other up? Let's explore with Repetition into song to encourage more spontaneity, impulse and range of expression and vice versa.  Feel free to bring a song with you ( you will be singing acapella) but this is not a requirement. All abilities and experiences are welcome but participants must have done at least a Meisner Intro.
A little about Debbie:
Debbie is a trained opera singer who has worked all over the UK with various touring companies. Hailing from Canada where she did her Music Degree with a specialisation in Opera. She then moved to the UK and started working here and has been in the industry for over 15 years either teaching both Meisner and Voice or as a performer herself. Debbie has furthered her training at the Banff School of Arts (Canada), Actors Centre, Impulse Theatre and more. She has taught both one to one as well as group glasses with various schools, most recently with Brighton Meisner – creating new structure and classes within this schools acting program.
Dates: Monday 3rd December, 2018
Time: 2 to 5pm
Venue: Actor's Centre, 1A Tower St,WC2H 9NP
Cost: £18 Participant/ £10 observer (to book, contact the Actor's Centre directly on 020 3841 6600)
Networking
Voice Over Brighton & Sussex (VOBS)
We are here to help all those in the Brighton and Sussex areas to find all things voice over.
Want to find out when we next meet, join our Facebook page here!
Plans are afoot for meeting again in January 2019.
Past Events
Voice Over for Smiths (Corporate)

Voice for an online video explaining how to use the Delta Ven Catheter.
Voice Over for Mars Corporation (Corporate)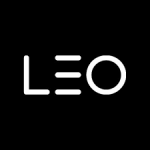 Voice for an online video for Mars Corporation (in house video for Mars Business University) through Leo Learning.
Voice Over for Kimberly-Clark (Corporate)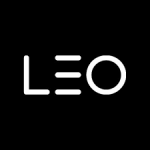 Reading an animation and instructions for an online navigation of an online marking course for Kimberly Clark (Huggies/Kotex products) through Leo Learning.
Tales of a Timelord – A Very Human Christmas (Online)



Debbie Bridge plays Untula, a New Yorker, scaly, finned covered creature who lives for thousands of years.
This is 1 in a series which started with a brand new science fiction audio drama for the Whoniverse.
Tales Of A Timelord takes its listeners on a journey through a brand new companion's eyes with a the Doctor somewhere near his 20th regeneration.
Tales Of A Timelord is produced by TOATL Audio, an independent UK creative group working towards universal fame.
Leo Voice Over for HR (Corporate)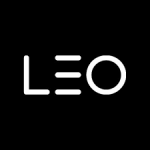 Reading an over 50 page instructions for an online navigation of an online HR course for Leo Learning.
Extraordinary Tales (Audio Books)



Debbie Bridge plays Steph, the roving report around town for Dark Sands Radio.
Debbie is the introductory voice for the series and features in several parts of this audio fantasy series on various tall tales about what can happen in a small town.
London Language Experience (E-learning)

Debbie Bridge plays Eva Peron, the wife of the Argentinian Ruler.
Debbie voices Eva Peron's life story in the first person for an educational program for young foreign students in the US.
Radio Reverb & BHCR Radio (Radio)

Debbie produces, directs and hosts 'American Round Up' a series of shows talking about American Classical composers and their music.
Radio Reverb (Radio)

Debbie produces, directs and hosts 'The New Classics' a series of shows highlighting and interviewing British contemporary classical composers and their work.
Radio Reverb (Radio)

Debbie hosts a small segment called: "Debbie's Mixed Bag – Fine Arts and Fine People of Brighton and Hove." This was part of Sean Creed's show, bRighToN pHlUx, where Debbie talks with various artists, charities and not for profit businesses in Brighton and Hove.