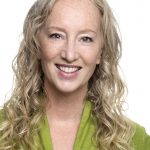 CV/Resume
CLICK HERE TO DOWNLOAD OR PRINT CV/RESUME
CLICK HERE FOR DEBBIE'S IMDb page
My Story:
In a lovely wooded backland, known as Langley, Canada, I managed to cultivate a wonderful imaginary world in the ravine in my backyard. It was very like the world where the Ewoks lived in Star Wars. So, my adventures and curiosity started young and have stayed with me! I'm still someone who loves to walk in nature especially with my sidekick – Blossom! She is just like the cherry tree blossoms cause she's a little chihuahua.
Once I finished my education, I went off to far and distant lands and ended up on the sunny shores of Brighton, U.K. , but now, the big smoke of, London – ya, you guessed it – with Blossom. I managed to meet Blossom at Greenwich Market where I was there to meet a friend with a stall with macaroons and cheese cakes. I've got a bit of a sweet tooth. I'm a wood chopping, Agatha Christie crazed fan with sci-fi tendencies, tea-drinking, crazy Canadian, who sounds a lot like Americans, hm…?
To prove my love of Agatha, I've been to her festival – several times – meeting her grandson! Yippee! Going on private visits of her home to see the behind the scenes items and having dinner in her dining room. I even went to Burgh Island – on a significant birthday – and managed to find an old newspaper clipping about her time spent on the island writing.
Growing up in Canada, especially on the west coast, meant sports, so ya, I can ski, ice skate, swim, rollerblade, roller skate, ride a horse, play softball, basketball, volleyball – it's all in the day of an average Canadian. Yes, I've seen bears and the like, it was a pretty cool place to grow up. Oh and to add to the list, I'm a yoga teacher, too!
So, how did I get into performing? You may well ask… who wouldn't with a start in life like mine – full of adventures, but mine started when I didn't want to copy my older brother anymore at 12 years old and I decided to go into the arts! I knew he would never go into anything like that! He didn't, instead, he's a marina mechanic and can shoe horses – we aren't your average family.
I tried acting 1st but didn't want to spend 5 years acting like a tree in the breeze and melting like ice cream – yip, our highschool acting teacher actually had us do that, so I quickly shifted to singing and dance and well, I just never left! I eventually, went back to acting and now, I'm the fully-fledged performer you see today – very adaptable and ready to tell you more of ….
My Tale:
Like a mad scientist brewing their latest concoction, I love to experiment with my voice and take it places it's never been!
As a kid, I created my own language of sound which I used with friends back in North America and still use today at home – Brighton & London. This has helped me come up with all sorts of sounds and voices in all the work I've done over the years.  I'm not afraid to 'do it my way' and be a complete fool at the same time.
Today, I am a professional opera singer and actor with more than 15 years' experience in the entertainment industry both as a performer and teacher. This encouraged me to learn German as a 2nd language, French, Italian, and Latin which I can speak a little, but pronounce well. Having a flexible voice, I've sought all sorts of ways to use it: radio, TV announcing, outdoor stage productions both as a singer and actor and in recording studios doing other composers' work. I've even been lucky enough to walk the crosswalk and record at Abbey Studios, London with the D'Oyly Carte's production/film of 'HMS Pinafore.'
Having been a guest on radio shows and given talks to various societies on Canadian and American composers all across the United Kingdom, I was inspired to create my own radio program called "The New Classics," a show which was prerecorded with live guests in the studio. Playing the role of host, engineer, and sound editor was no small feat and I'm proud of the great feedback I always received.
But here's the secret I really want to share with you…. I am a closet animation film fan!  Glad that's out! I've no shame in being the only adult with no kid next to me in the cinema – good thing I get to sit in the dark while I laugh and cry out loud. I'm also, if you haven't guessed, a Sci-fi and fantasy fan. So my dream job is to voice villains and crazy critters for the animation and games markets.
My voice-over animation work with B7 Productions on 'Extraordinary Tales' for Audible has taken me a step closer to my dream.  As Steph, the roving reporter for 'Dark Sands Radio,' I get to interview zombies and be a know it all with her finger on the pulse of the town of Dark Sands – a place full of 'Extraordinary Tales' which will make your hair stand on end. Mwahahaha!
Curiosity is big to me. Coupled with my love of travel, it has led me to swim with dolphins in New Zealand, ride horses in the wilds of Canada, clear out a scorpion from my tent in South Africa, and tandem jump from a plane in England.
I'm also really good at listening to a client's needs and desires and quickly finding a sound with my voice and really bringing it to life. I love that collaborative process and creativity!
Won't you join me on this voice over adventure? Let's create and explore magical lands, characters, wars, and worlds together!
What others are saying:
VOICE OVER
"Debbie is talented, professional and a pleasure to work with. She's quick to adapt to any directional changes, clinical with her acting, and she's always top of my list when casting for projects." – James Vyner London Language Experience
'Debbie brings a deathly dull boring script to life.' – Nigel Hughes – Leo Learning
"I first met Debbie "virtually" on a Voiceover webinar. And as is typical, she took the initiative to reach out and connect with me.  She suggested setting up a Voiceover Hub for the Brighton and Sussex area which has proved helpful for regional Voiceovers/Audio producers to meet and network.  Debbie is such a positive person who radiates happiness, and has a clear love and joy for her work." – Dominica Warburton – co-founder of Voice Over Brighton & Sussex
RADIO
"Many thanks for all the hard work you are putting in. There can't be many stations, if any, in the UK, besides Radio 3 and Classic FM, broadcasting new classical music in the UK. You could be the first. This is a market that is being ignored but which exists! I read in the latest number of BBC's Music Magazine that downloads of classical music on Apple I Pods amounts to 12% of the total." – Sydney Vale (New Music Brighton – member) 
"I caught you on the radio earlier this week… You did really well, very friendly, and accessible.  Loved the range of genres you played." – Kay Walton (Kaleidoscope Workshops)
"Debbie was a great co-presenter on "Brighton Phlux 97.2 FM" with a lively personality and a thorough understanding of what the show was delivering. Debbie is articulate, amusing, and extremely knowledgeable in her specialist subject." – Sean Creed – Radio Producer/Announcer at Radio Reverb