As we covered in parts one and two – link of this three-part series, Corporate video guide: How to hire a voice-over artist (with examples), finding a quality voice over artist for your corporate video takes a bit of self and brand knowledge, plus industry knowledge.
You may have started just thinking "I'll just hire Bob from accounting – he has a great voice!", but by now Bob may not be the fit you were hoping for. It's a lot to think about.
I've broken it down into three steps for you: (link this to the other two articles)
Step 1 – Understand your brand and project's needs
Step 2 – Understand the range of voice-over offerings out there, and finally,
Step 3 – The mechanics of choosing the perfect voice-over artist for your corporate needs.
In Step 1 you learned about your brand voice, the project voice, and how you want to speak to your audience. In Step 2 you learned more about voice over lingo and the industry. Let's move to the final step.
Step 3- How to choose the perfect voice-over artist for your corporate needs.
Let the hunt begin!
Merge all your golden knowledge from Steps 1 and 2 and create a specific description of the voice-over actor you are looking for.
Perhaps you want a relaxed, cheerful voice to sell the next generation of compostable ankle socks. Ankle socks are largely a female product (though not exclusively) and the product is very feel-good, so you want an upbeat, optimistic delivery. Most likely in a Standard American accent, since that is the most universal for your international audience. (Sorry Bob)
We're going back to Google, and trying this narrowed description: American female voice-over actor relaxed cheerful fun.
Now, unlike the first try in part one, THIS is an actionable list. You have some ads, some results from voices.com (more on that below) and a starting list of talent.
No, Helen Mirren didn't show up in this list, but if you had the budget for her, you wouldn't have read this far.
All you need to do is poke through this list, look at their sites, and begin asking the research questions that separate the pros from the amateurs.
You can also use these search terms in LinkedIn and other social media.
Voice-over talent on Voices.com, Voice123, Bodalgo and Fiverr
I like to think of the voice-over world and voice-over sites as pearls. Pearls come in different quality levels, for different reasons. Plastic, for the quick, fun one-use Mardi-Gras party. Cultured pearls are even, smooth, and easier to find, but if you scratch the surface, there is not much depth. Wild pearls are harder to find, but are truly pearl all the way through, a lasting family-heirloom.
If the voiceover world is pearls, places like Fiverr and Upwork are plastic. They're not really intended for the industry, they're intended to be cheap places to find workers. Fine for a quick, unimportant project, but not a good place to find experienced professionals.
With Boldalgo, Voices.com, Voice123, we begin to move into cultured pearls. The sites are convenient; they list thousands of voices and allow you to browse them by voice trait. They can be a great resource: Voices.com, for example, has a great search engine, as long as you select an individual voice-over artist and do the research yourself.
I'm gonna give ya my honest opinion here; the best place to find voice-over talent and build relationships is direct to the artist, NOT through one of these sites. This is the wild pearl. A little harder to find, but what you get is a lasting professional relationship.
The problem is, in today's voice-over world, most voice-over sites no longer serve the voice-over actor well. They may be a starting place, but you will miss out on some exceptional talent because they no longer use these sites. Part of the problem is they block customer relationships. As I mentioned before, you may work with a voice-over professional for a year or more; you want a direct relationship and communication with them.
Do NOT do this! (even though it seems easy)
It may seem convenient to just post your job brief, but you will probably get bombarded with hundreds of applicants from Japan to Australia to England. It's a bit like Disney saying they have an open casting call for the next animation movie of Dalmatians – a crazy nuts amount of people show up!
With these listings, most applicants will not follow your brief. You ask for a male doctor with an authoritative, friendly voice for your surgery, and you have to listen to demos that include high-pitched females yelling at an amusement park.
Also, with Fiverr and many sites, anyone can throw their hat in the ring and claim to be a voice-over artist. They seem cheap, but buyer beware: Covid inspired a tremendous increase of people trying voice-over work. Do you want to invest your time and company's reputation wading through a giant list of people offering to record something on their headset mic for five dollars? You're better off using Bob in accounting, where you at least have quality control over the product.
Voice-over talent agents and agencies
Voice agents and agencies are generally a great, vetted resource, with expertise and relationships built in. Generally. Make sure you research the agency well, as there is minimal regulation on what comprises an agency. They are also more expensive, since the agents have to make their money. Agents also take a cut of what the artist gets.
Agencies are more tightly regulated in the US and Canada than in the UK. But you can usually have peace of mind that your artist is vetted as a professional, if you're willing to pay the higher prices.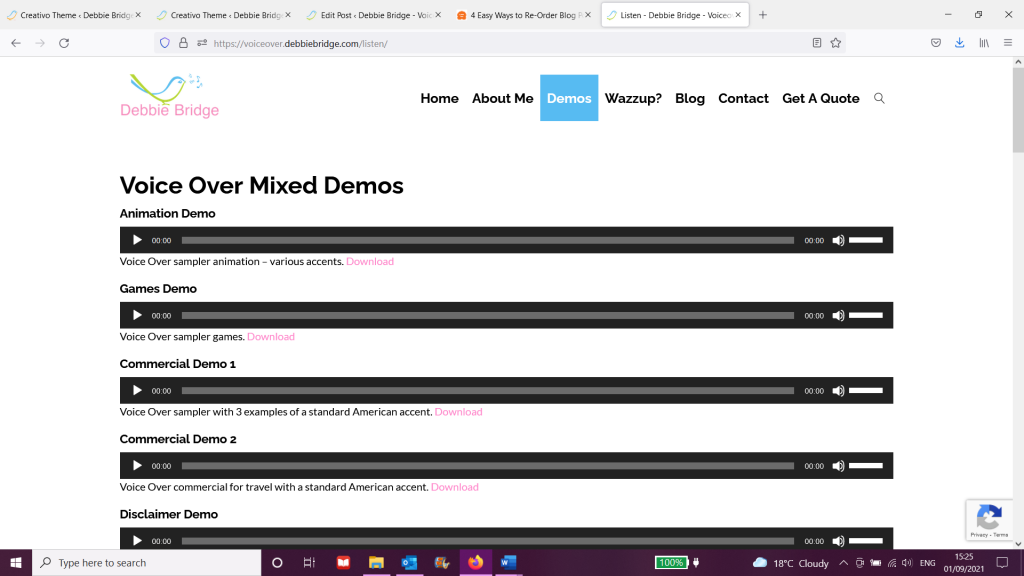 Listen to demos
Now you've got your targeted list. It's time to narrow it down by listening to demos. This is fun, and can be a bit distracting. Think of demos like speed dating: If you're not interested in the first 10-30 seconds, move on. There's always someone at the next table.
How to listen to voice-over demos
Do you like what you are hearing? Does this voice make you want to hear more from them?
Do they match your needs?
Is the sound good throughout the recording or do you hear background noise or vocal tics?
Are they actual pieces of work, or studio demos? Actual pieces of work may not have the quality of studio demos, many things are beyond the artists' control. However, some actual work demonstrates a voice-over actor's work with real clients.
Once you have a list of good first impressions, it's time to move on from speed dating to the second date.
Don't get me wrong, hearing people's demos is a great start, so listen and see if you like what you hear first.
Then ask them to do a sample.
Narrowing the list (it's not just studio demos)
You have a list of prospects – you've done the hardest part! Now contact each of them and ask them if they will do a free demo. (I do, just click here to get one!)
Unlike a mechanic, you can actually try before you buy, but don't give them the full script. If you do, they may change the words of your script for this free demo. Just like splitting the check on that second date, you are both building trust. The voice-over artist doesn't want to give the job away for free.
A demo can be from previous projects as well, just be clear on what you would like them to do and how you might like them to read it.
This is a great communication test with your potential collaborator, and opportunity to see how they work with your material. Be as clear as possible about what you want. You can ask the voice-over actor to do more than one sample – usually up to three, so you can get different ideas on how the script can be read and work from there.
To get a free demo from Debbie, just click here!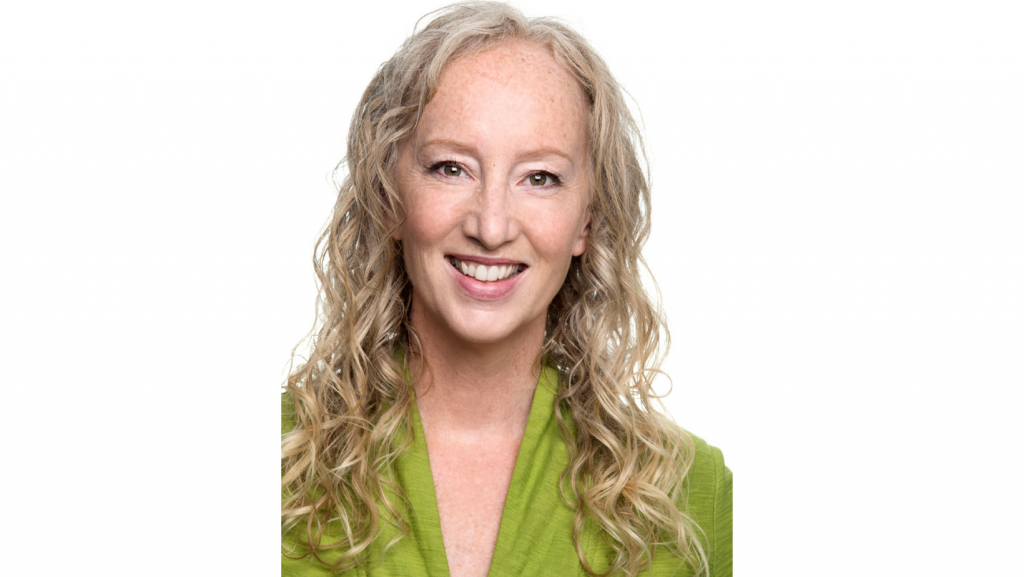 What do voice-over artists look for? (7 questions they may ask you)
When you and the voice-over artist speak, you will discuss both creative and business questions. Here's a list to prepare you for that conversation:
Project timing – When do you need the finished product back?
What form for the finished product? Edited or raw?
Who is your primary contact for the voice-over actor?
Do you want to listen during recording, in order to direct it?
What style is the project?

Is it a one minute video, a 30 second radio ad, or a five-page e-learning script?
Will there be moving images? Sound? Music? If so, be ready to send samples to help the voice-over artist with pace and tone.
Who is your ideal client and how do you want them spoken to?

What is the length/amount of work? How long a contract?
Where will the project play and on what platforms? This will inform licensing, contract wording, and pricing.
An internal video is for in-house, so won't ever be used on social media or websites other than for the employees of said company. E-learning can often fall into this category or IVR (telephone messaging) .
An external video is used outside the company. These can be videos on your website or social media posts explaining what your product does. These can be a bit more tricky to price as the next question a voice-over professional is going to ask is, "Where is the video playing? Is it local, national or international?" All these different platforms have separate buyout fees.
7 questions to ask when hiring a voice-over artist
You've done your homework, now get the final information you need to decide. Make sure you get these seven questions answered:
How will you charge me?
A full-time professional voice-over artist may seem more expensive than Bob in accounting.
Keep in mind, however:
– Your confidence level in the end product
– The turnaround time
– The extra experience contributing to a higher quality product
– A pro knows exactly how to charge and license your product for legal use.
Just think of that mechanic again. Would you let Bob work on your car?
Can I do a live redirect?
This is when you listen in to the voice-over actor as they record, and direct them in what you want to hear.

Do you have a home studio?
If not, find out who they use to record their work. A working professional voice-over actor will either have their own quality studio, or a reputable place they work with.

Can you edit the file?
Not all voice-over actors can or will do this. There is an extra charge for this, but it's usually much less than for the voice-over work.

Can you send the file over in the format I want?
Often this is as a .wav file for you to edit, or, as .mp3 if you are asking them to edit it for you. There are several other format options, depending on the type of project.

How fast can the voice-over actor turn the project around?
You've let them know how fast you need the project, make sure they can turn the work around in that time. An experienced full-time professional voice-over artist can often turn things around more quickly than a part-time startup because a) experience makes them more efficient and b) they dedicate more time to the work.
How many times can you redirect the voice-over artist?
Often projects include the ability to redirect after the recording. Find out how many redirects are included.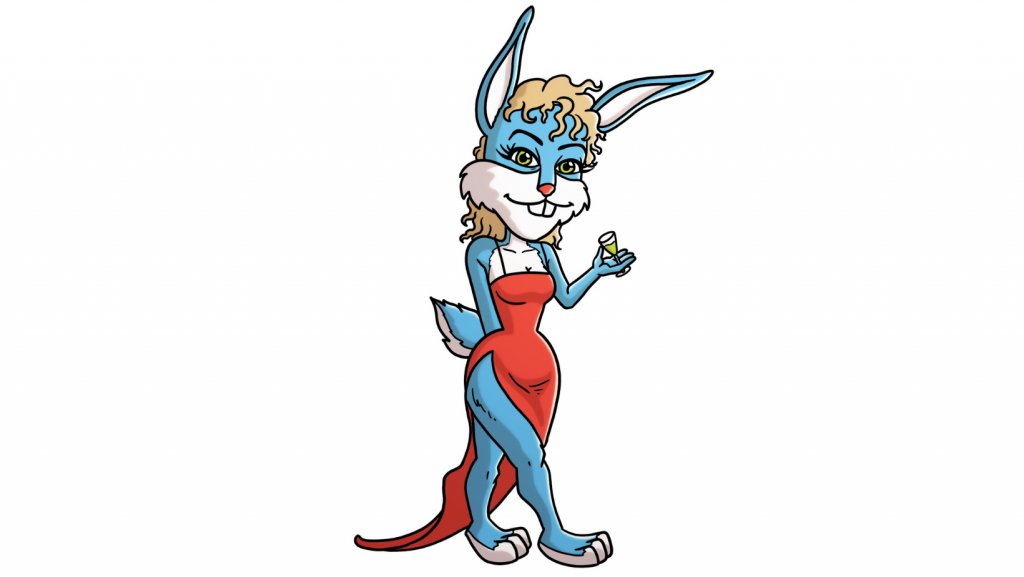 That's all, folks!
You still have your search ahead of you, but now you can face it well-informed, with the tools you need to get the voice you want for your project.
You've got a solid grip on your project's needs, you can navigate voice-over land with confidence, and you know what to ask/expect from a prospective voice-over partner.
It may seem easier to just stroll over to accounting and ask Bob to do your voice-over. But you would still need recording equipment, editing ability, and for Bob to understand voice-over technique and direction. Just ask him about plosives and pop shields.
You can just drop me a line and I'll be happy to give you a quote! Click here!